Durokan's Custom Map Texture Catalog:
I will be adding the ground/water/cliff/river textures for all maps eventually. This is a work in progress; there are so many screenshots I need to take and upload. I have the resources for starters.
Tags:
I tag the contents of a picture under the picture, all you have to do is "ctrl+f" what you are looking for.
Huntables

tags: Moose Nilgai Pronghorn Tapir Turkey Caribou Marco Polo Sheep Buffalo Capybara Elephant Musk Deer Ibex Guanaco Elk Ibex Musk Ox Rhea Saiga Salamander Serow
Herdables

tags: Water Buffalo Yak Sheep Goat Sacred Cow
Mines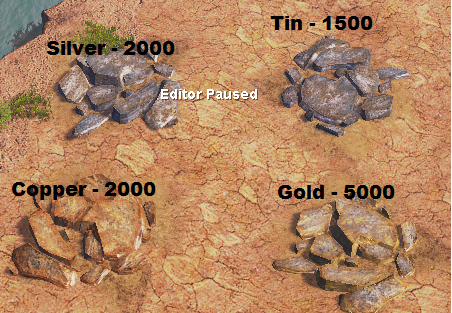 tags: Gold Silver Tin Copper
Trees

tags: Amazon Andes Araucania Ashoka Bamboo Bayou Marsh Borneo

tags: Borneo Canopy Borneo Palm Caribbean Carolina Grass Carolina Marsh Ceylon Coastal Japan Deccan

tags: Eucalyptus Ginkgo Great Lakes Snow Great Plains Hemlock Himalayan Spruce Himalayas

tags: Japanese Maple Japanese Pine Juniper Kapok Madrone Mongolia Mongolian Fir New England

tags: New England Snow Northwest Territory Painted Desert Pampas Patagonia Dirt Patagonia Snow Pinon Pine Polyepsis

tags: Ponderosa Pine Puya Redwood Rockies Snow Saguenay Saxaul Sonora

tags: Texas Dirt Yellow River Yucatan Yukon Snow